Schedule
Healthcare Professionals F
ast
, A
ccurately
and F
airly
With an Intelligent Staff Scheduling Solution
Solve Resource Challenges
Significantly Improve Engagement, Access and Satisfaction for Staff, Care Providers and Physicians.
Flexibility of Momentum's Scheduling Software
provides a solution to fix challenges for many.
Market challenges we hear
Lack scheduling automation & repeat management
Lack resource capacity & coverage assurance
Challenge handling employee time-off, swap requests and approvals
Need updated / real-time schedule access for staff
Can't manage multi-site scheduling
Incur high labor costs
Need compliance management
Who Momentum helps
Clinical Research
Care Providers & Physician Groups
Hospitals & Health Systems
Medical Departments – Radiology, Allergy, Anesthesiology, Laboratory, Respiratory, PT
Specialties, Center & Clinics – Dermatology, Gastroenterology, Woman's Health, OP Surgery, Behavioral Health …
Multi-Site Locations, Groups, Clinics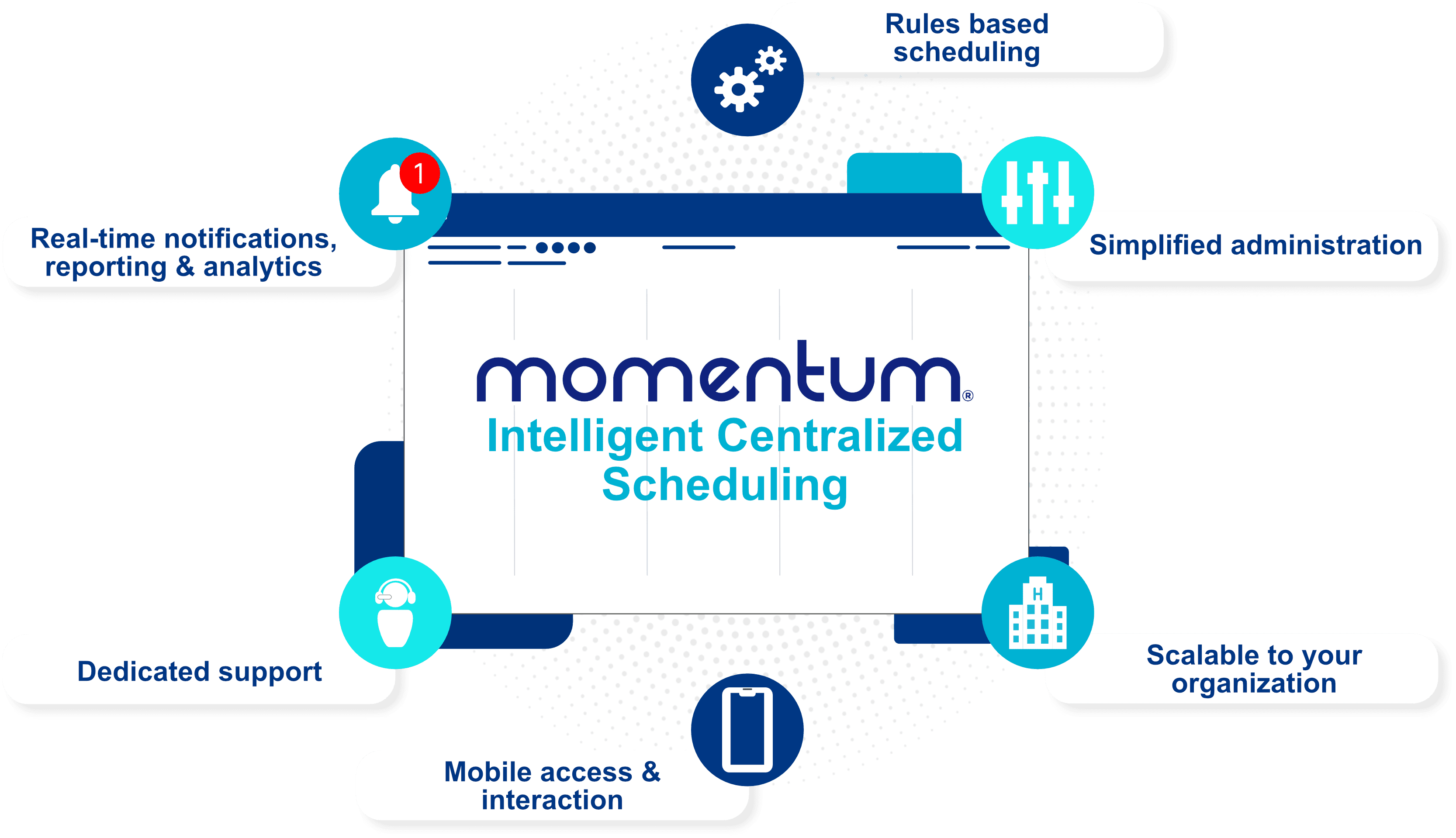 Momentum offers effective scheduling for all types and sizes of healthcare organizations
Time management impacts every aspect of Healthcare, most pointedly employee satisfaction and retention which directly impacts patient care, treatment and satisfaction.
A critically shrinking workforce demands cost-effective staff scheduling, efficient request management and effortless real-time schedule access. Assuring care coverage is in the right place at the right time. 
Elevate Healthcare Staff Scheduling with Momentum by BioSked
Elevate your Healthcare Staff Scheduling with Momentum by BioSked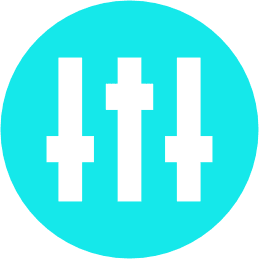 Simplified Administration
Create & manage employee & call schedules. Repeat ability.
Deployment & capacity coverage
Impartial shift distribution
Conflict detection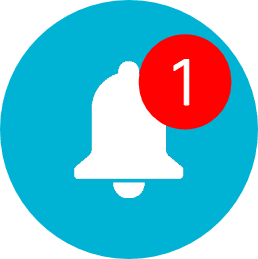 Staff Request Management
Review time off & swap requests
Centralized request management
Real-time change notifications
Accessible Anywhere Anytime
Mobile access (iOS & Android)
Web-based with schedule syncing
View schedule & submit requests remotely
Committed Support & Service
Dedicated Account Management
Configuration assistance
Workflow optimization
HR & Schedule Management
Clocking System
Overtime & Compensation tracking
Staff conflict awareness / organizational rules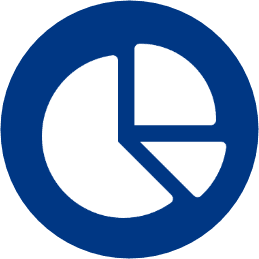 Reporting, Analytics & Insight
Track various insights & assignments by person, role, group, and location
Monitor shift equity
Track vacation hours & allowances
Momentum Customers Experience
time saved on the construction of schedules
fewer unknown & unscheduled absences
"It's nice to be able to trust that the Momentum team will be available to address whatever needs we have. This level of service makes us confident in our ability to continue to succeed while using Momentum."

"What used to take my secretary and me a whole week now takes less than day. We can schedule three months at a time; press a button and the schedule is filled in for you."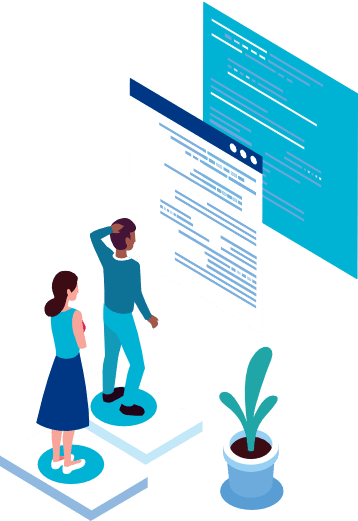 Why MOMENTUM?
Momentum offers a full featured cloud-based scheduling SAAS model solution. It is scalable across a variety of organizational types ranging from hospital systems to departments to specialty groups to physician offices.
Our customers benefit from a range of attributes for various users; scheduling managers, care providers, staff and other resources. With Momentum they realize positive changes in productivity, shift coverage, communication, along with a variety of other features which lead to increased management, staff & employee satisfaction and retention.
Using Momentum assures the right resources are at the right place at the right time to deliver patient care.
Learn more about Momentum, Scheduling Software specialized in Healthcare!